Weekend Project - Install SteamOS
This weekend I championed my way through installing SteamOS (the Debian distro by Valve that will be the installed on the upcoming Steam boxes). I had to do some pretty crazy stuff to get it working including dropping out of the automated install to manually inject grub-pc and then compiling the drivers for my wireless card. All in all it was a triumph!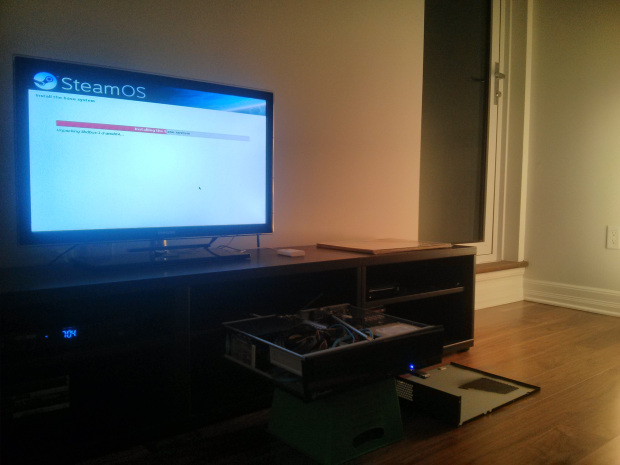 and then finally: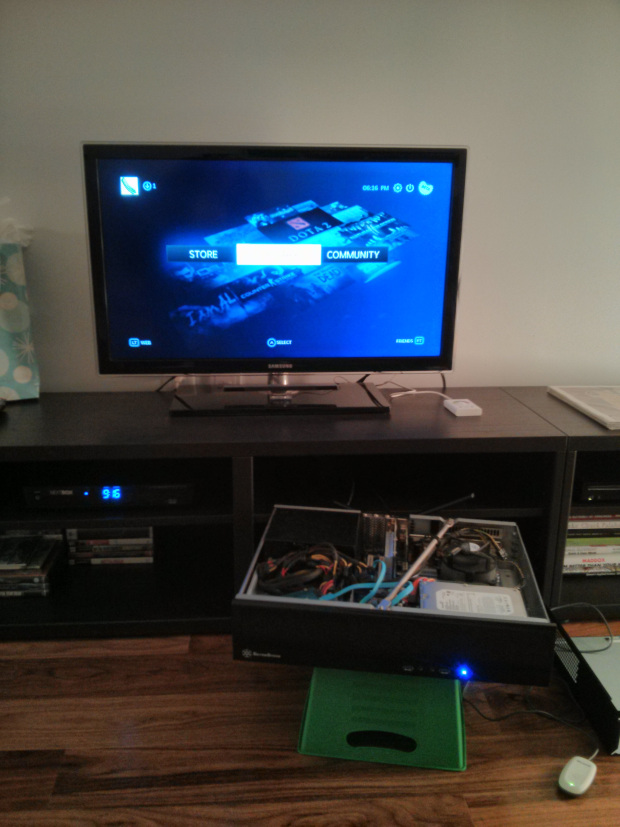 This was an early beta release but they made some weird choices - like handicapping the basic Debian installer by fully automating it and only supporting efi. I was actually a bit disappointed when I finally finished because the end result is not really different from simply installing Ubuntu and setting Steam big picture mode to auto start, I am not sure what exactly I was expecting though. SteamOS is much more for OEMs than the DIY crowd at the moment but I can see that Valve is super invested in Linux at this point with a ton of additions to their own repositories. Good things are going to come of this I can feel it!
* Edit *
Almost all the hacking I had to do has been wrapped in Ye Olde SteamOSe 
* Edit 2 *
Wow Valve released an updated version of the beta addressing a lot of the problems Ye Olde SteamOSe addressed and they allegedly collaborated to get this done! This is why Valve is going to win the next generation - working with the community. Full story here