KBotics takes home the Chairman's Award at FLR!!!!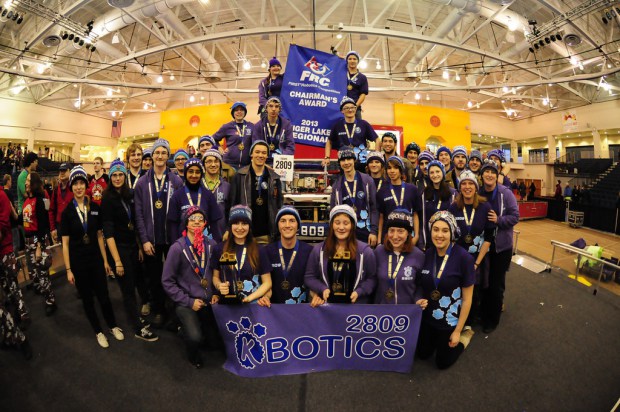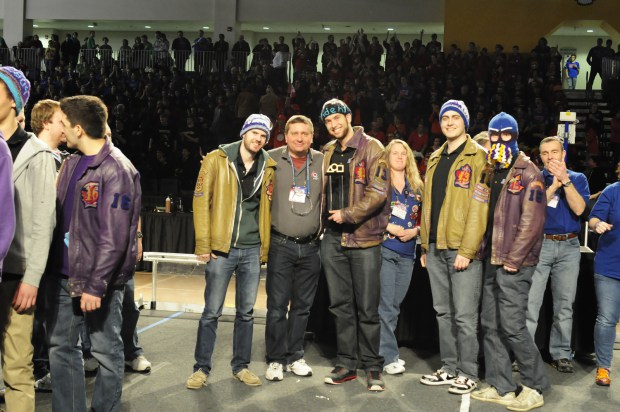 This past weekend KBotics competed at the Finger Lakes Regional in Rochester NY. We were super happy with our robots performance: we lost in the quarter final to the alliance that ended up being crowned regional champs!
The big news from the weekend though is that we won the Chairman's Award! To quote First:
"The Chairman's Award represents the spirit of FIRST.  It honors the team that, in the judges' estimation, best represents a model for other teams to emulate. It embodies the goals and mission of FIRST.  It remains our most prestigious award."
Pretty dang sweet! Along with the most prestigious award comes the coveted blue banner (the first for KBotics) and a ticket to the World Championship in St. Louis!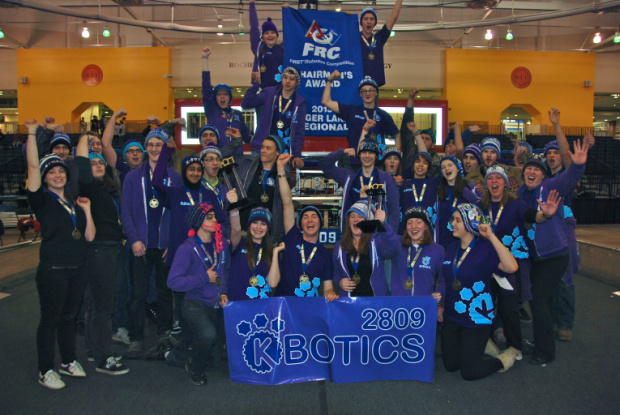 You can read more on the KBotics Blog:
http://kbotics.ca/2013/03/02/friday-at-finger-lakes/
http://kbotics.ca/2013/03/03/finger-lakes-saturday/
http://kbotics.ca/2013/03/03/chairmans/
http://kbotics.ca/2013/03/04/k-botics-on-the-news/
http://kbotics.ca/2013/03/05/k-botics-in-the-paper/
Also we strapped the GoPro to our robot and human player etc. for some really sweet robot footage - stay tuned for some sweet videos!