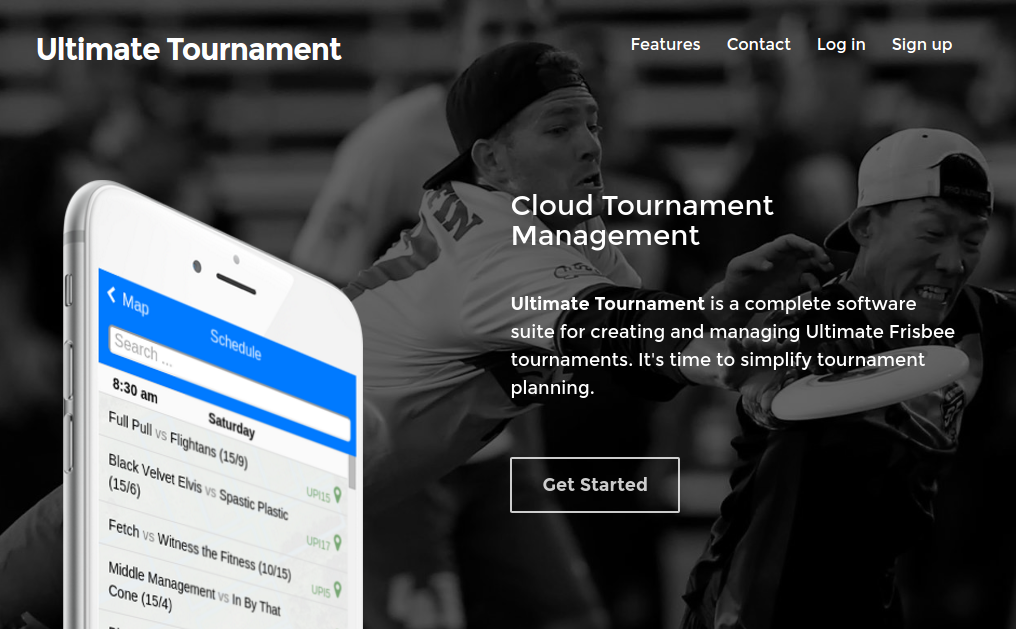 I recently launched my side project Ultimate Tournament and I'm pretty excited about it. It's an app for running Ultimate tournaments that takes care of the tricky logistics involved in running an event. Brackets especially are a pretty non-trivial graph structure which is quite different from the data I usually work with so it was a fun learning experience. I used and learned some cool new tech on this project too, notably React.js and improving my css/sass skills.
Now I'm trying my hand at marketing to try and get the word out so people use my app.
There is a lot more I want to do on this project still like adding ActionCable for websockets and expanding it to other sports. I'll probably build an API out soon as well, so stay tuned for some updates
If you happen to need tournament software or know someone who does please check it out!
Update - I worked on Ultimate Tournament for a number of years and learned a lot through the project. Alas web projects never really end and I wanted to move on so in 2020 I shutdown the app. Later on I wrote up some final thoughts on the project in the readme and open sourced it.
kevinhughes27/ultimate-tournament