I just finished exhibiting at my second festival in India, this one was called APOGEE '13 and was at BITS Pilani and I've got to say I think I am starting to get the hang of these festivals!

Overall I had a better time at this second festival, I think this was probably mainly due to having a better idea of what to expect and a better understanding of how things work in India, also this festival was also slightly smaller and seemed a bit better organized. Since this stop was added fairly last minute there was also less pressure on us with the demonstration and it was more of a collaborative effort to figure out how we could get everything setup for the festival which was nice.
We've never really come up with a standard way in which we mount the projector above the table for ARPool which has led to some "interesting" setups but I have to say what we rigged up at BITS Pilani is probably my favourite, I'll let the photos speak for themselves.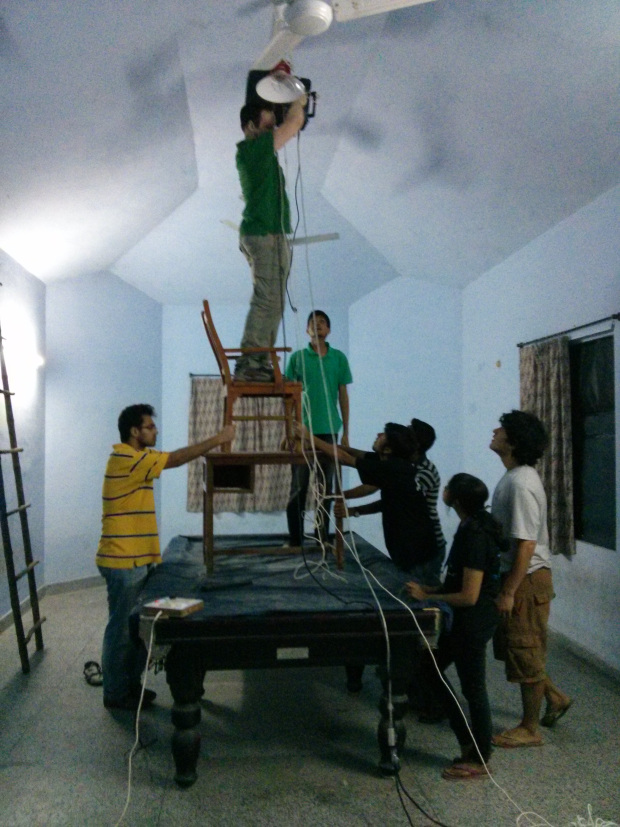 Awesome, for reference compare this to our setup in London!
During the setup we were introduced to a very appropriate Hindi word / saying jugard which roughly means "hack it together" or "as long as it works". A lot of India runs on jugard!
The demo was again a huge success - probably less people overall than Techkriti as it was near the end of the festival but those that came out were very interested which made it very fun to present. The students here are very sharp - I mean very sharp - and most of the students we talked to were only first or second year. I really think they are getting something right with their "general" first year here at BITS as it is much more broad and deep than ours at Queen's. I can't tell you the number of times I asked someone what they were studying after talking in depth about ARPool for 10 minutes expecting to hear computer engineering or computer science to find out that they were in first year civil engineering (sorry civil engineers back home). Also they have a mandatory course in Linux for all engineers :)
I briefly mentioned it earlier but another thing that made it really awesome was all the help we had setting up. At Pilani, and in retrospect a bit at IIT Kanpur as well, it really felt like we (being us and the students) were setting up together rather than us setting up for them. We all wanted the demo to be a success! We actually trained a few local students on how to run the demo on their own so that we could keep it running while we went and grabbed dinner (and a nap)!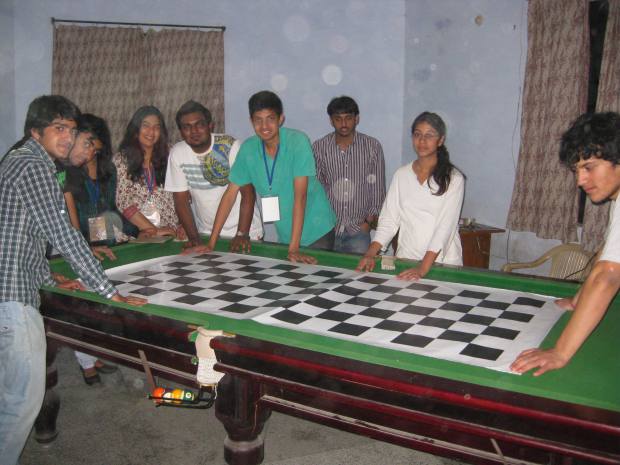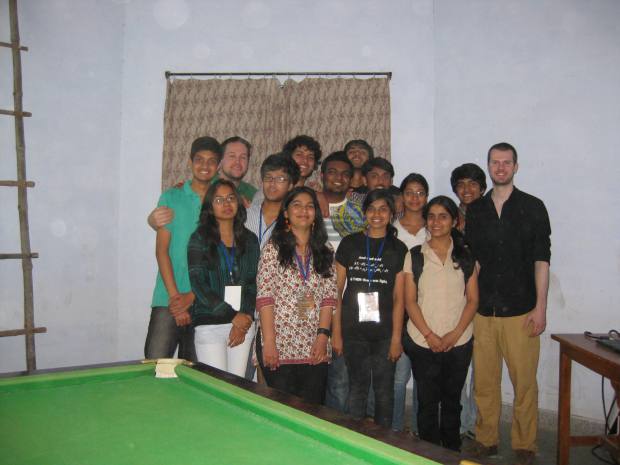 At BITS because the festival was smaller we were able to better interact with the students and learn more about their college, life etc. Here is a picture of one of our friends Mayank in his dorm room: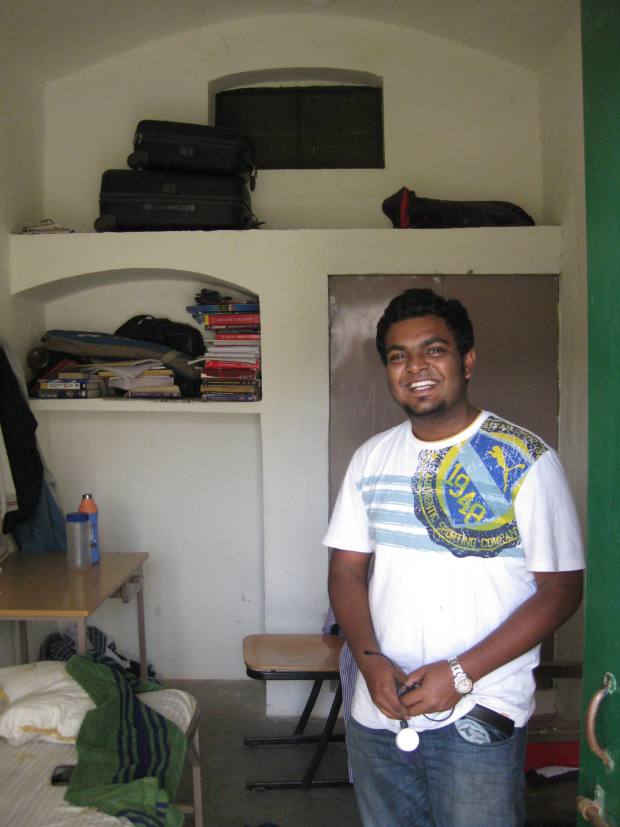 On one of the evenings we were invited to Mithali where the BITS Music, Dance and Mime clubs performed for everyone's entertainment. The Mime club was mainly in Hindi but it was still entertaining and judging by the audience's reaction it must have been very funny. The Dance club was probably the most impressive, it's pretty hard to reduce their performance to words but it was awesome! The music club performed a variety of traditional, hindi rock and classic rock songs all of which were really well done. The students at BITS are very talented both technically and in the arts!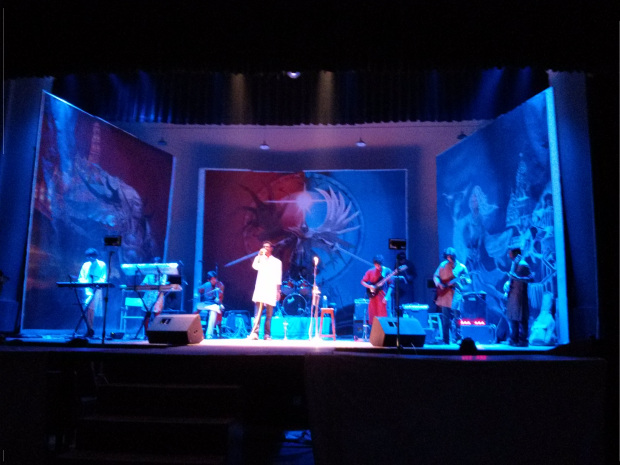 I really liked presenting at the festivals and it is something I would definitely consider doing again. Big shout out to all the people that helped make this happen! Now it's time for a bit of a vacation in India!