Successfully Defended my Thesis!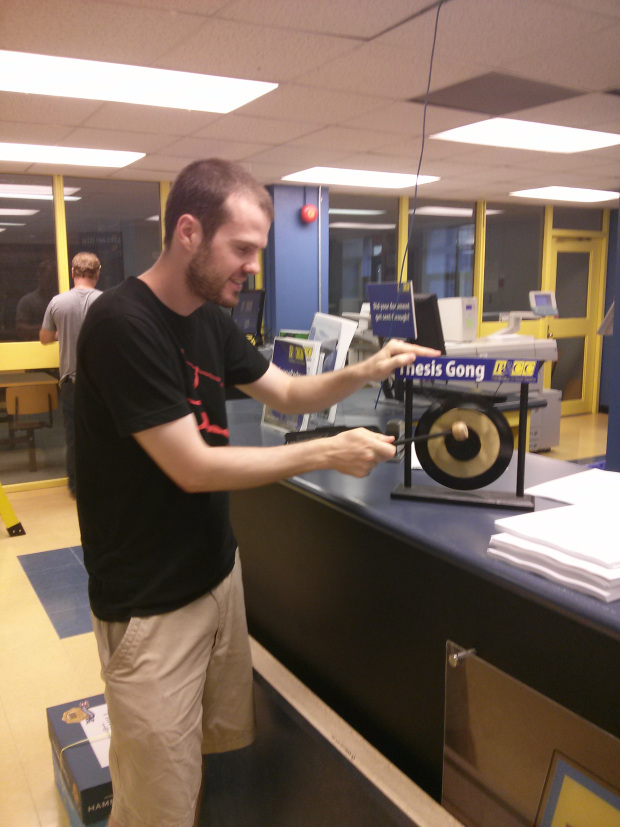 After 2 long and intense years of work yesterday I defended my thesis titled Subspace Bootstrapping and Learning for Background Subtraction. Grad School has been a blast but I'm definitely looking forward to employed life!
I'll post a link to my thesis under publications as soon as Queen's uploads it to their system.
*edit* the link to my thesis is on my publications page