Augmented World Expo (AWE) '13
I recently got the opportunity to attend AWE '13 to demonstrate ARPool and give a talk. The conference was very cool, it was awesome to interact with people working on similar ideas and get inspired by their successes. I even got to try out Google Glass!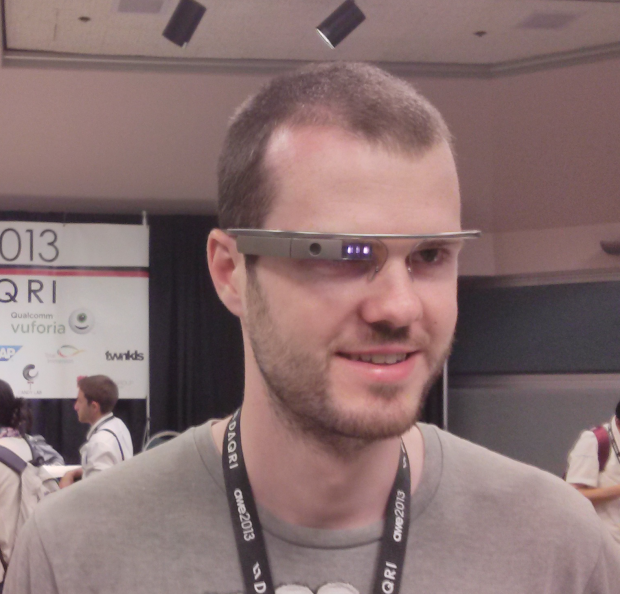 I am particularly excited about the "How To" applications of Augmented Reality, like one of the keynotes said we're not quite at the matrix learn to fly this helicopter level but we are moving towards that direction.
ARPool was really popular and I had a great time sharing it with everyone, we also got a lot of nice press coverage - hopefully this helps us find a commercial partner!
ABC News: http://abclocal.go.com/kgo/video?id=9127769&pid=null
AWE.tv Demonstration http://youtu.be/iLCVVVAA1vw
AWE.tv Interview http://youtu.be/BaA3Wr4yxIc
AWE Talk http://youtu.be/Nf3cQfhUx-A
USA Today http://www.usatoday.com/story/tech/personal/2013/06/05/augmented-reality-expo-google-glass/2392769/
PCWorld http://www.pcworld.com/article/2040801/google-glass-competitors-vie-for-attention-as-industry-grows.html
PC Advisor http://www.pcadvisor.co.uk/news/mobile-phone/3452063/yes-theres-a-trade-show-for-augmented-reality-and-its-demos-are-enchanting/