Marc Garneau visits KBotics!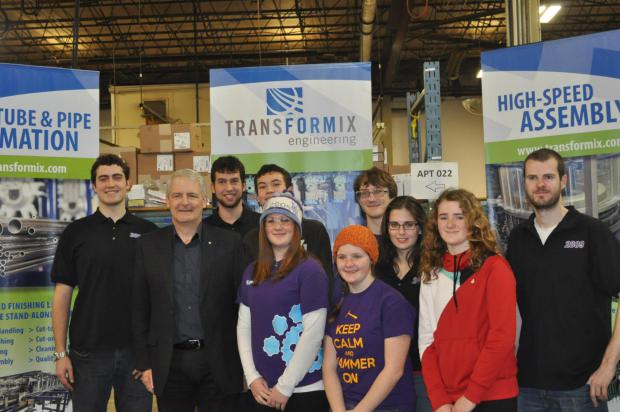 Marc Garneau (the first Canadian in Space and Liberal Leadership candidate) stopped by Transformix today where some KBots and myself got the chance to meet him!
You can read more about it on the KBotics blog:
http://kbotics.ca/2013/02/11/k-botics-meets-marc-garneau/
He also drove our robot around for a bit which made Kingston news:
http://www.thewhig.com/2013/02/11/we-have-to-get-this-right
We were talking a bit afterwords and I think it would be neat if Canada's next Prime Minister was an engineer (I'm obviously a bit bias being an engineer myself lol). And as my friend pointed out it definitely says something about our country and our priorities as a country if our leader is an ex-astronaut, science ftw!